Sleep Disorders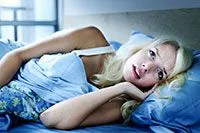 Sleep disorders are conditions that prevent a person from getting restful sleep and, as a result, can cause daytime sleepiness and dysfunction. About 70 million Americans suffer from them.
There are approximately eighty different types of sleep disorders, which includes:
For more information on Sleep Disorders in the Schaumburg, IL area call Neurology & Sleep Clinics of Chicago at (847) 929-4420 today!